Skip to Main Content
It looks like you're using Internet Explorer 11 or older. This website works best with modern browsers such as the latest versions of Chrome, Firefox, Safari, and Edge. If you continue with this browser, you may see unexpected results.
English Literature Databases
MLA International Bibliography with Full Text

This link opens in a new window

Offers a comprehensive collection of journal articles, books and dissertations. Covers the subjects of language, literature, literary theory and criticism, linguistics, printing and publishing.
MLA International Bibliography is a comprehensive database for finding scholarly journal articles in the field of language and literature as well as finding book articles/chapters, or critical essays, in edited books. Articles which are not available in full-text and books which are not in the OC Library may be requested.
Gale Literature

This link opens in a new window

Search simultaneously across multiple literary sources including Literature Resource Center, Literature Criticism, Contemporary Authors, LitFinder, Book Review Index, and Dictionary of of Literary Biography.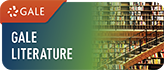 Use Gale Literary Sources to find full-text articles from scholarly journals and literary magazines, critical essays previously published in edited books, and biographical-critical essays from the Dictionary of Literary Biography series.
Results may be filtered by selecting limit to: peer reviewed but this excludes any journal article or book essay reprinted in the Gale series of collected criticism.
Example of essay originally published in a book:
Rowe, Joyce. "Holden Caulfield and American Protest." Originally published in New Essays on The Catcher in the Rye, Cambridge University Press, 1991, pp. 77-95.
Example of bio-critical essay in the Dictionary of Literary Biography series:
French, Warren. "J(erome) D(avid) Salinger." American Novelists Since World War II: Fifth Series, edited by James R. Giles and Wanda H. Giles, Gale, 1996. Dictionary of Literary Biography Vol. 173.
JSTOR
JSTOR archives and provides access to archival and current full-text issues of more than 1,400 scholarly journals across more than 50 academic disciplines and also includes academic books.
For example:
Advanced Search:
shakespeare AND romeo and juliet AND adolescence
NARROW BY: ITEM TYPE √ Article
NARROW BY: ITEM TYPE √ Book
Google Scholar
Search for journal articles, conference papers, and other scholarly works from a variety of sources. Look for the Get it from OC link to connect directly to the item you want, via the OC Library.
Off-campus OC users must have library links set to "Okanagan College" under Scholar Settings. Browsers must be set to accept Cookies.
Book Reviews vs. Criticism
"Book reviews are usually written shortly after a book is published and discuss it as a whole, from the perspective of whether it is worth reading or acquiring. They appear in magazines, newspapers, and scholarly journals for the specific purpose of keeping their readers up-to-date on books likely to be of interest to them. Similarly, … film reviews follow openings and help audiences decide what to attend. Criticism, unlike reviews, is usually written some period of time after the work is made public…. Critical books or articles often focus on specific aspects or themes in a book [or] film …."
(Baker, Nancy L. and Nancy Huling. A Research Guide for Undergraduate Students: English and American Literature. New York: Modern Language Association of America, 2006, p. 45)
This site is maintained by the librarians of Okanagan College Library.
If you wish to comment on an individual page, please contact that page's author.
If you have a question or comment about Okanagan College Library's LibGuides site as a whole, please contact the site administrator.