Skip to main content
Reference Sources - What are they?
References sources are a great place to start your research! They provide general or background information on your topic and include factual information, definitions, and terminology common found in:


Dictionaries

Encyclopedias

Directories

Reference sources may be found in print "book" format or online.
Top reference sources for English Literature for example-Artemis Literary Sources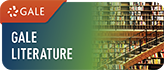 Artemis Literary Sources is a platform that provides simultaneous searching of the Literature Resource Center and Literature Criticism Online databases, and selected content from Gale Virtual Reference Library related to literature. Includes full-text journal articles and book essays, for example:
Daplan, Arie. "Marjane Satrapi." Masters of the Comic Book Universe Revealed! Chicago : Chicago Review P, 2006. 235-52. Rpt. in Children's Litearture Review. Ed. Jelena Krstovic. Vol. 185. Detroit: Gale, 2013. Literature Resource Center.
This site is maintained by the librarians of Okanagan College Library.
If you wish to comment on an individual page, please contact that page's author.
If you have a question or comment about Okanagan College Library's LibGuides site as a whole, please contact the site administrator.