Skip to main content
Getting Started
A Research Guide for Undergraduate Students: English and American Literature

Call Number: PR 56 .B34 2006 (all campuses)

"From this guide you should gain a basic understanding of what various types of reference sources can and cannot do; a working familiarity with the major indexes, bibliographies, and other research tools in literature; some tips on consulting electronic sources effectively; a taste of how to work with primary sources; and an idea of systematic research methods."
A helpful and brief (96 pp.) introduction to literary research:
Top Resource for Literary Research: MLA International Bibliography
MLA International Bibliography is a bibliography of journal articles, books, Web sites, and dissertations, published by the Modern Language Association, a not-for-profit organization committed to the study and teaching of language and literature.
Top Resource for Literary Research: Gale Literary Sources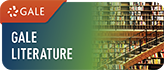 Gale Literary Sources

Gale Literary Sources is a platform that provides simultaneous searching of Literature Resource Center, Literature Criticism Online, and selected Gale Virtural Reference Library ebooks. Advanced search option include searching Entire Document (try "Girl interrupted")
This site is maintained by the librarians of Okanagan College Library.
If you wish to comment on an individual page, please contact that page's author.
If you have a question or comment about Okanagan College Library's LibGuides site as a whole, please contact the site administrator.